About Daguerro
About
Us
Daguerro have worked with and manufactured equipment for some of the most highly regarded specialist freelance camera operators, award winning production companies, broadcasters and have worked worldwide. From the summer of 2009 Daguerro are pleased to announce, we are now a fully authorised retailer of steadicam&reg and all of their products, for more information please call, email or see "steadicam" in our products menu.
Daguerro have designed, developed and manufactured equipment ranging from a 60ft carbon fibre camera crane for feature films to underwater still housings to camera and lens plates. For more information see our products pages.
Formed in 2002 Daguerro has worked with cameramen and women, production companies, film producers and broadcast companies helping them to achieve and maintain their high standards of production by making their equipment work how they want it to. We combine state of the art high precision CNC machining and adopt other modern manufacturing techniques to produce first-class quality components and products. We offer a complete Turnkey Service to all our customers.

Daguerro have close links with Universities throughout the UK, we encourage design and engineering students to progress through their education in this highly specialised industry by often providing students with final year research and design projects, namely a piece of equipment required by a customer or an idea from a film maker, production company or the student themselves.
We like to discuss in person exactly what you want to achieve or what exactly your idea is. Its then we go-away and formulate the design. Whether it is for your own use or an idea you have for the open market.
Please call or email to discuss what you want and what you require. We don't have a sales department! And we don't only deal with companies!
We look forward to hearing from you,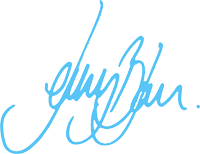 Jeremy Boanson-James
Director